Last year, I was in one of my favorite distillery's rickhouses doing one of my favorite things with some of my favorite people. Picking a private barrel of bourbon is still exciting for me, even after doing it many, many times. On this particular occasion, we tasted through three barrels of bourbon and collectively decided we weren't going to take any of them. Noticing the visible shock on the face of our host that morning, I asked him, "How often does this happen?" His reply shocked me even more: "This is the first time."
Once upon a time, a private selection sticker on a bottle of bourbon actually meant something. Private selections were made by people 'in the know', who could identify a honey barrel and deliver something exceptional when compared to the standard release. Given the explosion in popularity over the past few years, private barrel selections are now available to nearly everyone. The problem is, most people haven't yet figured out what really happens behind the scenes. This became most apparent to me recently when I started seeing a horrible trend develop: People are literally listing private picks for sale as 'private pick' without even mentioning the group or store responsible for them! If that sounds crazy, consider all the people snatching them up at secondary prices.
The imbalance of supply and demand has created a dynamic whereby people are paying top dollar for private picks from stores and groups they've never even heard of. As a result, those who are offered private barrels are well aware they will sell out fast. How many stores are willing to reject a barrel of Weller because none of the samples met their tasting standards? The answer is none. Distilleries have quality control mechanisms in place to ensure the bourbon somewhat resembles the brand's taste profile, but that's about it. Distributor reps know they can dump off any samples to stores and sell barrels. I even know stores who didn't even want to taste the samples! Some of these fancy stickers should read, "This isn't great, but I knew it would sell quickly." Don't laugh, I've heard that said more than once.
On every private pick I've been a part of, I think of the barrels we rejected and how some store or group will snatch them up and hype them to customers, members or friends. I think of all the people who will buy those bottles and I wonder what they will think of those responsible for their inevitable disappointment. I get it, it's hard to find Weller private barrels in some areas of the country. But if you're willing to throw $300 at a random store pick retailing for $60, you can afford to be a little more discerning with your purchases. Do you know who actually did the pick? Do you know someone you trust who tasted it? If you haven't figured this out yet, some private picks are actually less enjoyable than the standard shelf bottle.
Four years ago, at Whiskey In the Winter in St. Louis, the best thing I tasted all evening was a Barrel Strength Old Forester that Jackie Zykan poured special for our breakout session. Both Luke Castle and I were blown away, as it bested every other whiskey we tasted, including the heralded Birthday Bourbon. I asked Jackie why this wasn't available for sale and she mentioned challenges with getting consistency right with barrel strength bourbons. Recently we've seen private selections of Barrel Strength Old Forester released and, lo and behold, they are immediately trading for hundreds of dollars a bottle.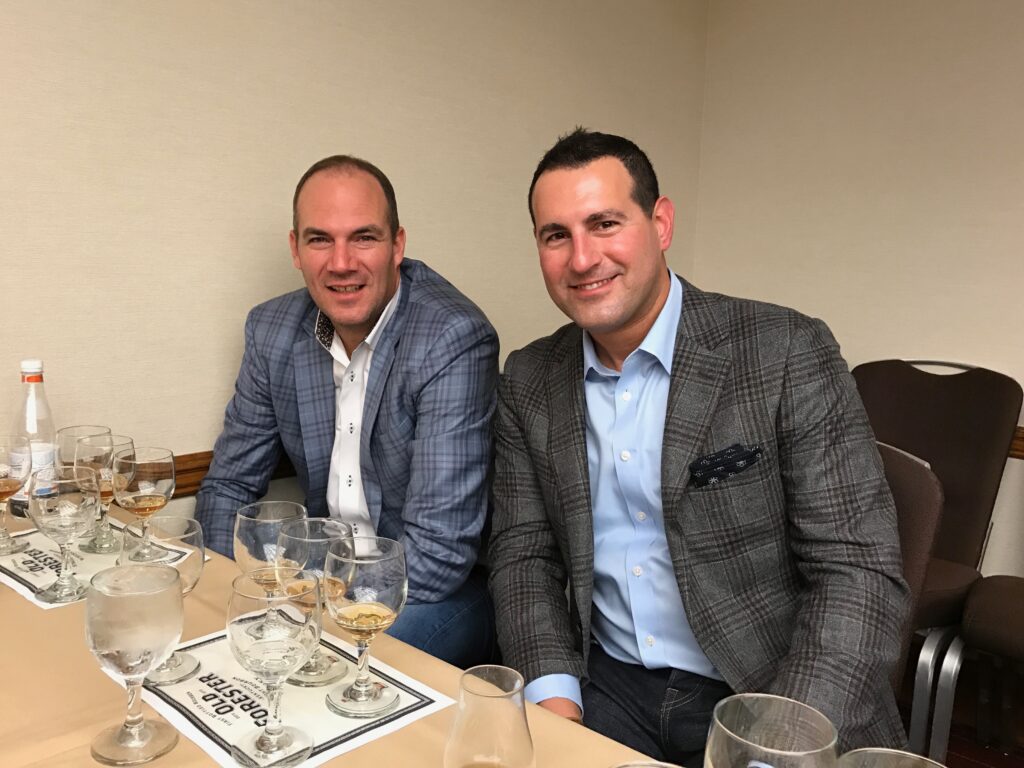 I was fortunate to be included in a Barrel Strength Old Forester private pick with Bob's Lake City in the Seattle area. Bob's is well-known for their high standards in private barrel selections. Of the three samples we tasted, one was a disappointment, one was pretty good, and one was truly exceptional. Take a guess what is going to happen to the other two samples? They will eventually be bottled, sold out in a day and flipped for 3x retail. Bourbon has become the greater fool theory, and based on what I've seen lately, most of the eventual suckers won't even ask who did the pick before asking for multiples.
I can't tell you how to spend your money or how to build your whiskey collection. I also can't tell you what you will or won't enjoy drinking. What I can do is shine a spotlight on some of this nonsense in the hope more people wake up and get smarter about what is happening here. If a mediocre pick sells out in hours, what incentive is there to raise standards for the customer?
Follow me on Twitter and Instagram @brettatlas for blog updates and additional content