Like Bourbon itself, new books on the topic continue to be released all the time. Some people try and read everything they can (guilty), some people want just an overview, and some people just want a book for their coffee table or bar. Then comes a book like Barrel Strength Bourbon that works for everyone.
You may know her as "The Bourbon Babe" on the Internet, but Carla is an award-winning journalist connected to Bourbon since she was young. A native of Louisville, Carla has spent countless hours with industry legends and thankfully has taken outstanding notes. For you geeks out there, she is also on the board of directors of Party Mart, and she covers the process of tasting and selecting those private barrels you've been coveting and trading for.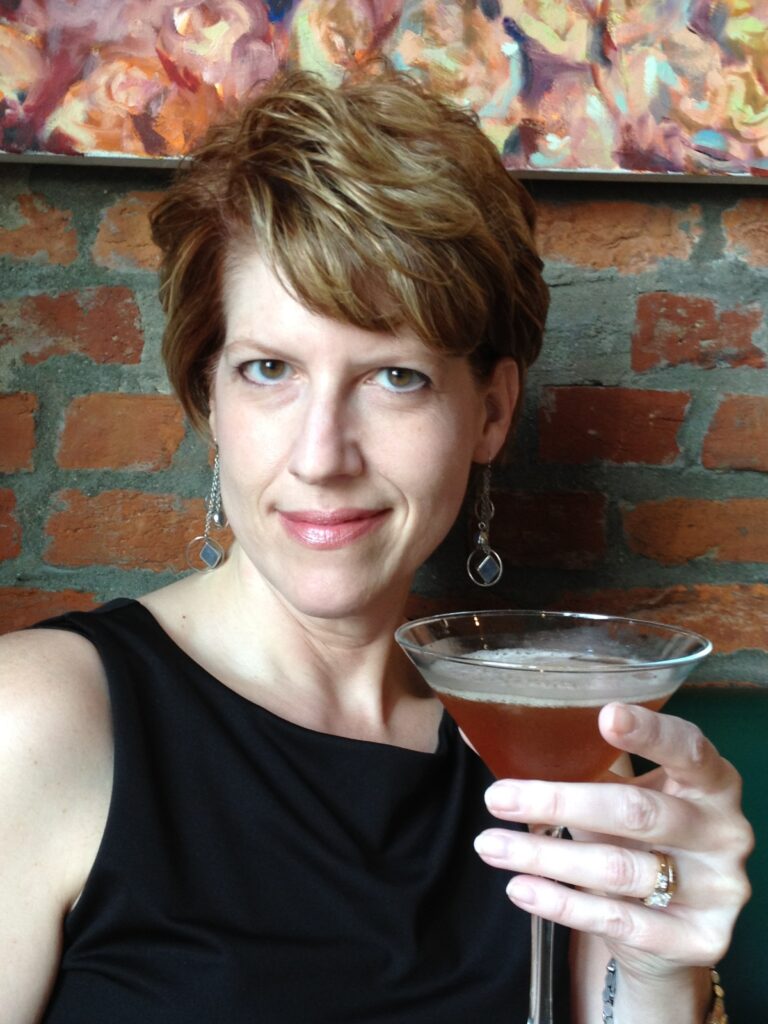 With a quality hardcover design, gorgeous photos, diagrams and large-type quotes, the book begs to sit out on a coffee table or bar. You can flip through it quickly, but there is a wealth of information here to spend time with. You'll find little "Just a Sip" snippets of information throughout the book. And they're good. For example, did you know distillers rinse their bottles with bourbon, rather than water, to ensure the proof isn't altered? Also, where other books devote a majority of the pages to Bourbon reviews, Carla wisely provides the tools for you to do your own.
Barrel Strength Bourbon provides a solid overview of several essential topics and, most importantly, doesn't overwhelm the reader. Carla knows her Bourbon and she knows the folks who make it. You'll get a brief history, learn how it's all made (including the barrels and cork bottle stoppers), and get a primer on how to properly taste it.
Perhaps my favorite section is the on the business of Bourbon, which takes you inside the current boom to learn how distilleries view and plan for the runaway demand for their whiskey. Carla's relationships with people like Jim Rutledge, the Noes and the Russells provide valuable insights and some terrific stories.
The book is also a must-read for anyone planning a trip to Kentucky. Not only will you learn about the different tours and what to expect at each of the major distilleries, you'll get a flavor of actually visiting them through photos and quotes.
The book closes with an appendix of terms and some classic recipes with the stories behind the cocktails. It's a relatively quick read, but will satisfy both the beginner and the expert Bourbon fan. There's something for everyone to learn and enjoy. It's a book I will be recommending and sharing with anyone interested in Bourbon, and one of the better ones I've read.
*There is one minor factual mistake in the book. Carla states the Four Roses Single Barrel Limited Edition series was halted in 2015. True, there was no Single Barrel Limited released in 2015, but there was in 2016. That bottle, Elliott's Select, was the first to bear new Master Distiller Brent Elliott's signature on the bottle.
Recommendation: Essential
Rating Scale:
Essential: Every home bar or library should have a copy of this
Recommended: Enjoyable read, absolutely worth the time and money
Average: Better presentation available elsewhere
Forgettable: I wish I had my time and money back